Team driven change
Convert experiences into collective action
Use reactions to show your support and bring attention to important stories, comments and questions to dig deeper, and suggested actions to create a shared path forward.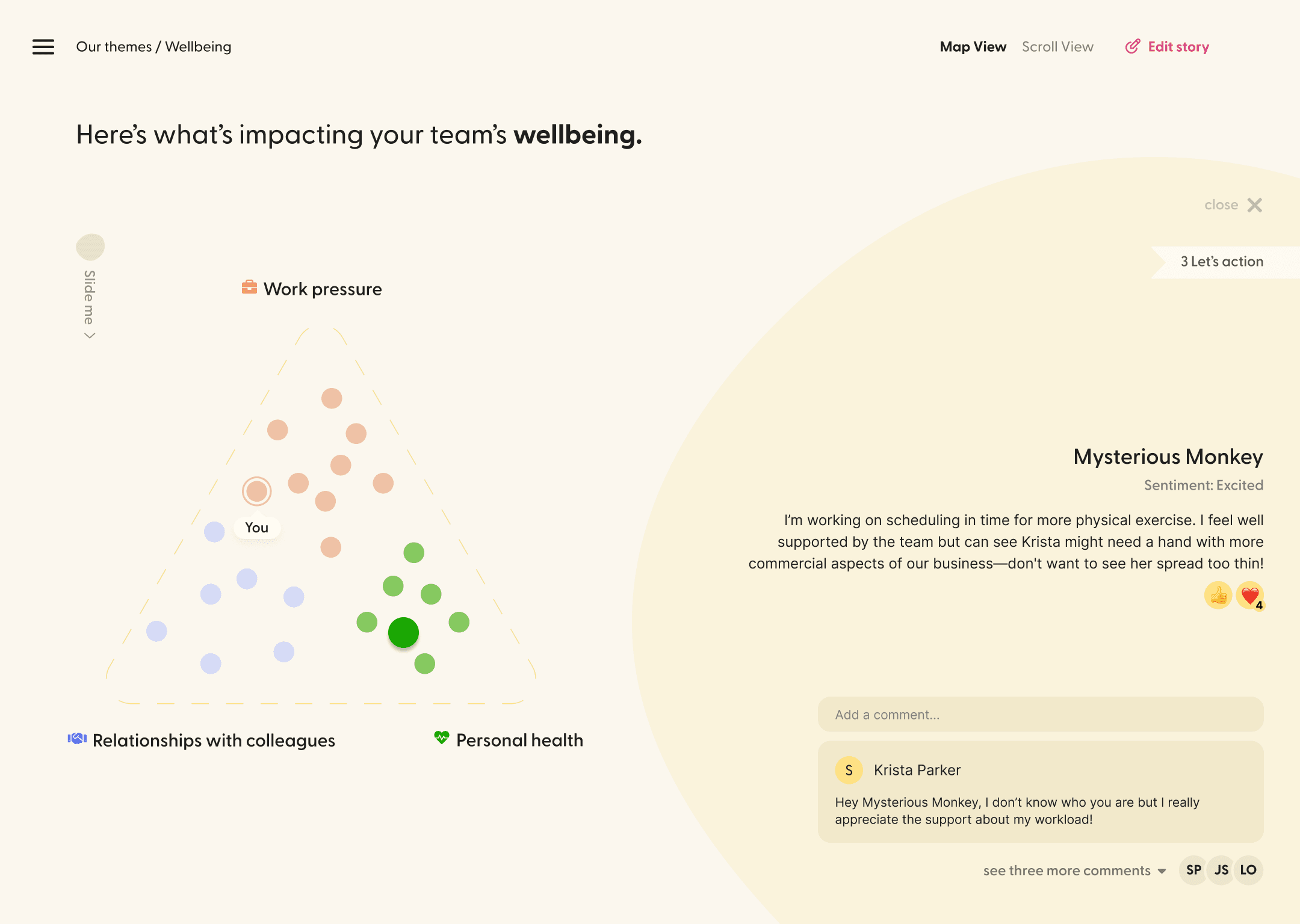 Rich data
Team led evolution
Move beyond averages and distributions and into the rich story data that helps you see from other people's perspectives. Understanding a person's experience provides real insight into the root cause of issues, rather than the symptoms.
⚡️
Krista Parker has recommended an action for the team based on this story. Click to discuss and support the action.
Vote on themes
Getting feedback is great, but what if you're measuring the wrong things? Your team votes directly on the themes most important to them, so you know you're focusing your efforts in the right place.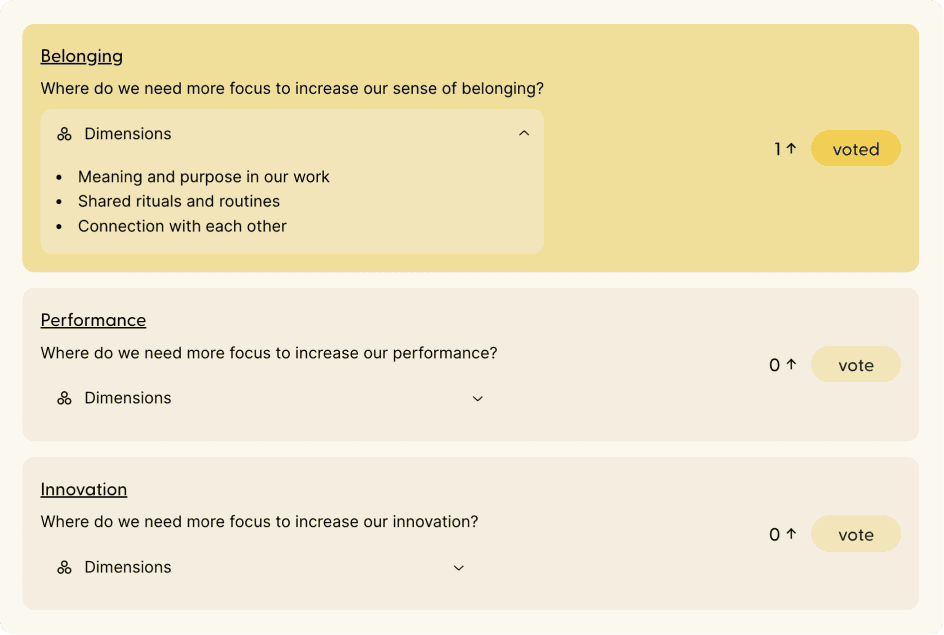 Track sentiment
Get a quick sense of how the team is feeling about the issues that are important to them.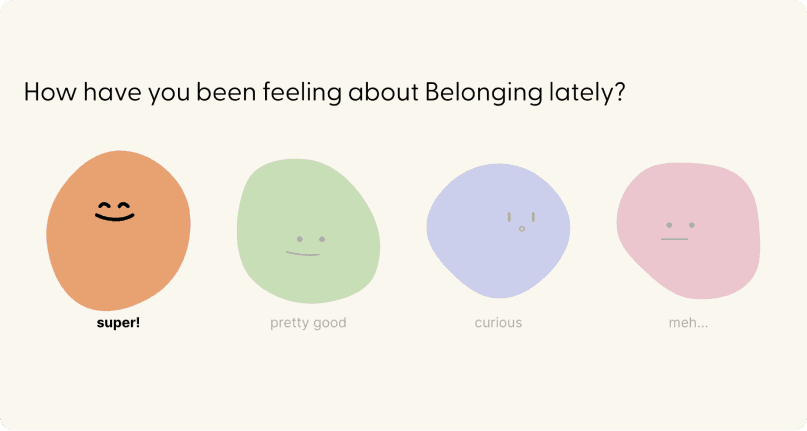 Instant access and awareness of other people's experience
No more waiting weeks or months to know the results of a culture survey. In Bloople you see all other responses as soon as you've shared your own.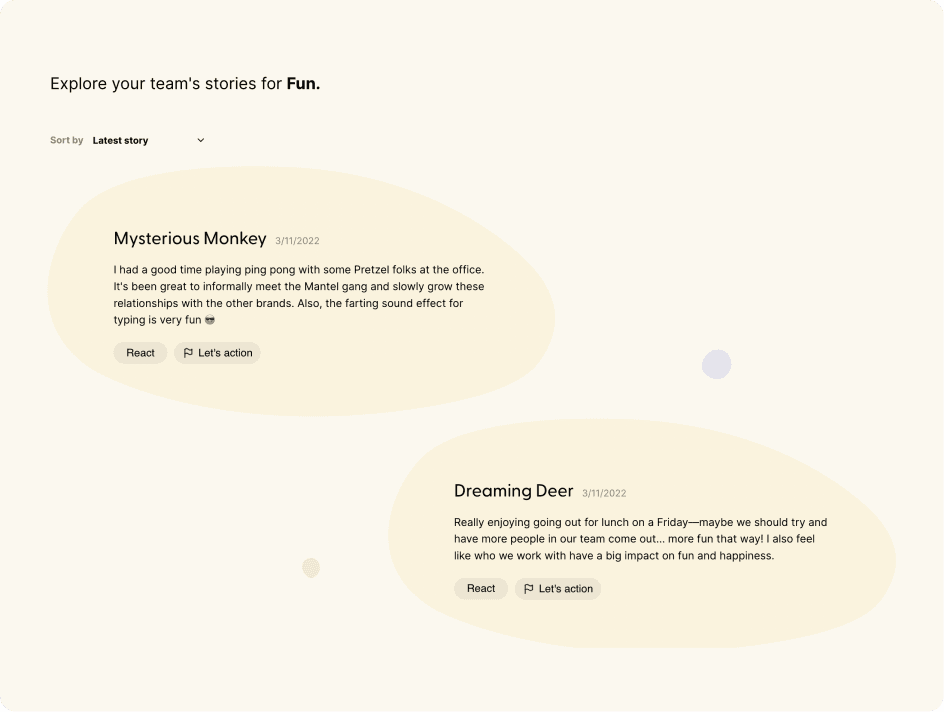 Bloopedia
A built in library of neuroscience-based content to help you become a better team.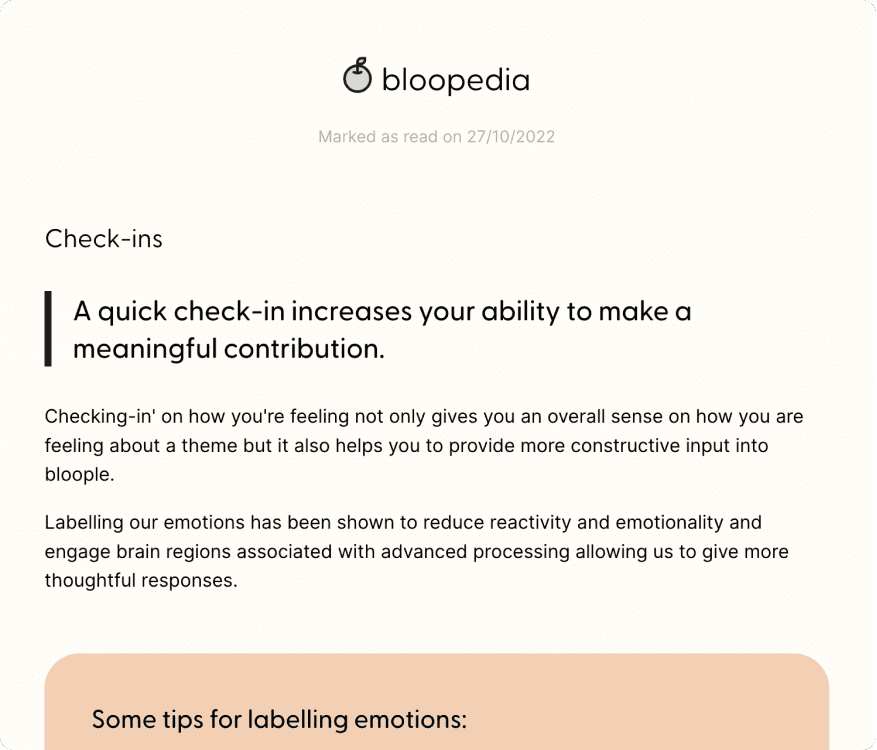 Register your interest for Bloople's public beta release.